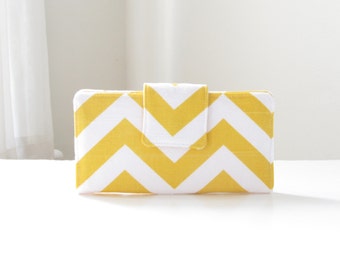 "You aborted his baby?!" Sulli got shocked when Yuri confessed that she had an abortion.
Yuri was three months pregnant during that time with the bigger picture of career in her mind, she was forced to end the pregnancy as deal with her agency. "Yes. I accepted your brother's proposal but I had yet to finish all the projects before my contract ends. My agency won't let me go until I do all the photoshoots so I have no option. I kept it secret but he still found it."
It was a heartbreaking confession, Sulli could not believe on what Yuri told her. "What did my oppa said?"
"He was so angry. I could't paint his face that time."
"Definitely. You made a wrong decision." Sulli then remembered. 'When we were young, my brother often expresses his eagerness to have children and be a loving father someday. Our father was so attached with our company that he often neglects us. We used to live with this kind of kinship but he hoped to cutoff this practice."
"He kept bothering me for almost six years. Asking me for a child, though I've already said I'm not yet ready due to my work. I was so ignorant that I didn't consider that." If Yuri did not abort it, the child might be a great help to get his parents' acceptance. But she is the same as his parents, prioritizing only her ambition and work.
"Yes. Your action certainly encouraged him to marry Juniel."
Minho was holding a grudge against Yuri since then. He was quiet but grieving terribly inside. The moment he found out what she did, he got turned off. He wished to leave her right away, only his commitment to her made him hanging on.
"What shall I do?" She cried to his sister. "I thought my hard work would make me feel accepted by your parents. I've done everything not to be degraded by my status. But still..." The woman focuses on rather less relevant thing than his wish. it was her mistake.
Sulli shook her head. Minho's desire to have children long ago, had impregnated Juniel instantly. A way to get revenge on his ex-girlfriend and parents. He might probably rebuilding their relationship some chances while they were in Vietnam, but he could no longer having an unfit partner. The mistrust had torn their long term relationship apart and it is unofficially over. Yuri cried, realizing her wrong. If she did not abort their child, they could still together up to now and Juniel had no chance of marrying him.
"I love you brother Sulli, I can't live without him." She sobbed.
"You broke his trust unnie. Oppa is quiet but I can feel his bitterness deep down. He's a man of his word ought to serve you with love and respect but what you did just swept him away. I just wish he'll forgive you and reconsider your long-time relationship." Trust is important for her brother. It is hard for him to rely on someone who is dishonest and morally corrupted. Abortion is morally acceptable if it relates to health issue, but it is her career.
"Help me to restore it." She pleads her desperately.
Even she did ill, Sulli was still willing to help. Out of jealousy, she still favors her than Juniel.
"Juniel won't lose him as she's carrying his child. Though, at this rate, I'm sure that my oppa loves you still. Let Juniel acknowledge that and might probably give up after."
"How?"
"Next week, my father will hold a grand birthday celebration. A good chance to show Juniel how Minho oppa loves you. She'll realize she doesn't matter to him, only the thing she's carrying." Sulli made a plan, will use that event to show the girl his attachment with Yuri.
"Your parents might caught me. I'm afraid."
"Who cares? They have no time to confront you at the celebration, believe me."
Yuri nodded at Sulli's plan.
Juniel got risen by the knock at the door. She quickly wiped tears from her face, hoping it is her husband. Minho left her last night after the confrontation and panic persistently bugging her eversince. She was at the same time hungry, could not buy food as she lost her wallet. She opened the door fixing herself to meet her husband but It is not him. Mrs. Hasun paid early visitation to her daughter. She thought that what she did last night hurt Juniel and promised herself not to redo it. Instead of scolding the young couple, she managed to provide them some appliances they need to use. She had to apprehend that they are just starting out, incapable of managing their home.
"Good morning Mama." The girl greeted her mother, with swollen-puffy eyes after lengthy crying and lacking sleep. Her gentle yet sad tone, could not hide her depression.
The mother embraced her daughter as an act of apology "Good morning too angel." She comforted her. She kissed her on her forehead softly. "I'm bringing something for you."
"What is it?"
Mrs. Hasun commanded her male helpers. "Send them in. "
"Yes Mam." They bought them one by one an easy-to-use washer/dryer, then fridge, then iron, LCD TV, oven stove and more kitchen equipment for her cooking.
"Mama, I'm afraid it won't fit our area." Asked by Juniel assessing their small unit.
"It does." Mrs. Hasun went quickly to appliance store prior to give it to her daughter.
Juniel was unfamiliar with household chores except with cooking so the mother was bringing her daughter's personal maid, Shinil to assist her. The servant was there smiling while carrying some kitchen equipment and groceries they bought. "Hi Shinil unnie."
"Hello Juniel. I'm here to teach you some chores." The servant had miss her little one, bringing happiness to see her again. Juniel was happy too despite a hidden sorrow she was bearing since last night.
Juniel hurriedly helped them unpacking the equipment, it sparks up her mood as she will be able to cook again for her mother.
"Tell your husband that you need these things for you to keep yourself busy too. Not everything shall be instant." Mrs. Hasun taught her.
"Yes Mama. Thanks." Juniel understood it and appreciate it. Minho always buys her instant meals when she can cook by herself. She loves to imagine serving her husband with her own effort and so this might draw him attention closer.
Juniel went to the bedroom and got their dirty clothes there. She asked Shinil to help her how to operate the washing machine and the amount of detergent powder she will be using. While her mother started to prepare the ingredients her daughter will be cooking for their lunch. The mother requested to eat her favorite ox bone soup which is one of her daughters' specialty.
"What does your husband likes to eat, Juniel?" Asked by the mother so she could cook for him too.
"He loves kimchi fried rice."
"Okay. I'll ask Shinil to buy for that ingredient."
"Yes Mama." Juniel was thankful that her mother is okay now unlike last night.
The daughter finished her laundry after jumping to her next task. The task was not that heavy and so she was enjoying it.
Shinil was not aware of Juniel's problem but seeing her gloomy state earlier she wanted to ease her.
"Juniel, it's okay. Little issues are just part of marriage life."
"Oh? Yes." The girl replied. It surprised her that the helper was giving her advices even if she was not asking.
"It's hard to adjust at first. But you can overcome it I assure you."
Shinil knows Juniel very well. She could tell how deep her problem is just by observing her face. The girl always keep her difficulties inside herself.
"Thank you." She smiled.
"Your welcome. Your eagerness to learn these tasks will certainly pleases your husband. He's too lucky you know that" Juniel blushed at the compliment, she really desired to fulfill her duty as a wife.
Though Juniel was raised with a silver spoon on her mouth, she remains humble and complying. A thing that makes her different with other Chois. She is not a Choi innately and so she possesses this gift. Some guys oversee her as aloof girl because of her wealth but not that really. She only have lacking courage at first but can be so affectionate once she became attached. She knows how to value her loves ones and will do everything to please them.
Like Juniel, Minho was unable to sleep with the marital issue running on his mind. After spending little time to recuperate from stress, he went straight to the office wearing only a plain black shirt and pants that he borrowed to Chansung. No matter what clothes he wear, he is still head-turning. He was greeted by the secretary with the report that CFG stocks had fallen over the last three sessions after it merged with JSB. The company has to pay an extra $1 billion in taxes over the next three years, a matter that Minho was confident of.
"We'll bounce back. We just need to limit the amount of income to make more cash in the future. Reduce in income means increase cash flow." He told his secretary. He gave a statement on the concern clearing it has no adverse impact on capital adequacy. After he dealt with that issue, his secretary came back with a strange man behind him.
"Sir, someone is looking at you."
"Good afternoon." The man bowed 45 degree in front of the vice president.
"Good afternoon. Have a seat."
"Thanks."
What can I do for you?"
"Mr. Choi, I'm Kim Woojin. A 60 years old taxi driver. I went here to personally surrender a girl's wallet with credit cards that belong to you."
The old man handed the white and yellow colored wallet to him and it is Juniel's wallet.
"It's my wife's." Minho recognized and took it "That careless girl." He opened the stuff then a wallet size photo of him appeared on the left side. His late uncle with his wife's selca was there too but not as big as his image. Minho and Juniel were barely three months together but the girl already gave him larger space in her personal belonging. It touches him and suddenly felt guilty at his cold attitude towards her. "Thank you for your honesty." He told him.
"No problem Sir.
"Where did you get this?"
"The girl dropped the wallet in my taxi while bringing her to the hospital. I decided to search for you as your name is written at the credit cards."
"I see. I'll give you a reward for that."
"Oh don't mind Sir."
"I'll do."
"O, O-kay thanks." The old man was too shy to accept it but still needing it. "How's your wife Sir?"
"She's okay now. She just fell off stairs but perfectly fine."
"Stairs? But I got her along the highway."
"Highway?" Minho asked him wondering what his wife doing in such area.
"Yes. She didn't say it?"
"No. She just said she fell off stairs and she's alright now."
"I saw her struggling along the highway yesterday so I approached her. It looks like she did not fell from the stairs. She was holding her tummy, so I thought someone had beat her there."
"Really?" His eyes went bigger at what the man's said. Juniel was more than three months pregnant so she needs to be extra cautious.
"Yes. I'm not lying Sir." The old man is trustworthy enough as he gave back his credit cards and Juniel's wallet with some cash. Minho believed him.
"Have you saw any culprit?"
"However, I hadn't seen anyone with her Sir."
Juniel was obviously hiding some secrets from him. Minho did not know anything until an old man told it. The girl is having trouble and he has no idea. Last night, he accused her for complaining to her mother about his treatment. Yet she was quiet about the real incident that might jeopardizes her and the baby she is carrying.
To be continue...